Nov 23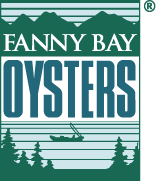 Coconut Turmeric Steamed Mussels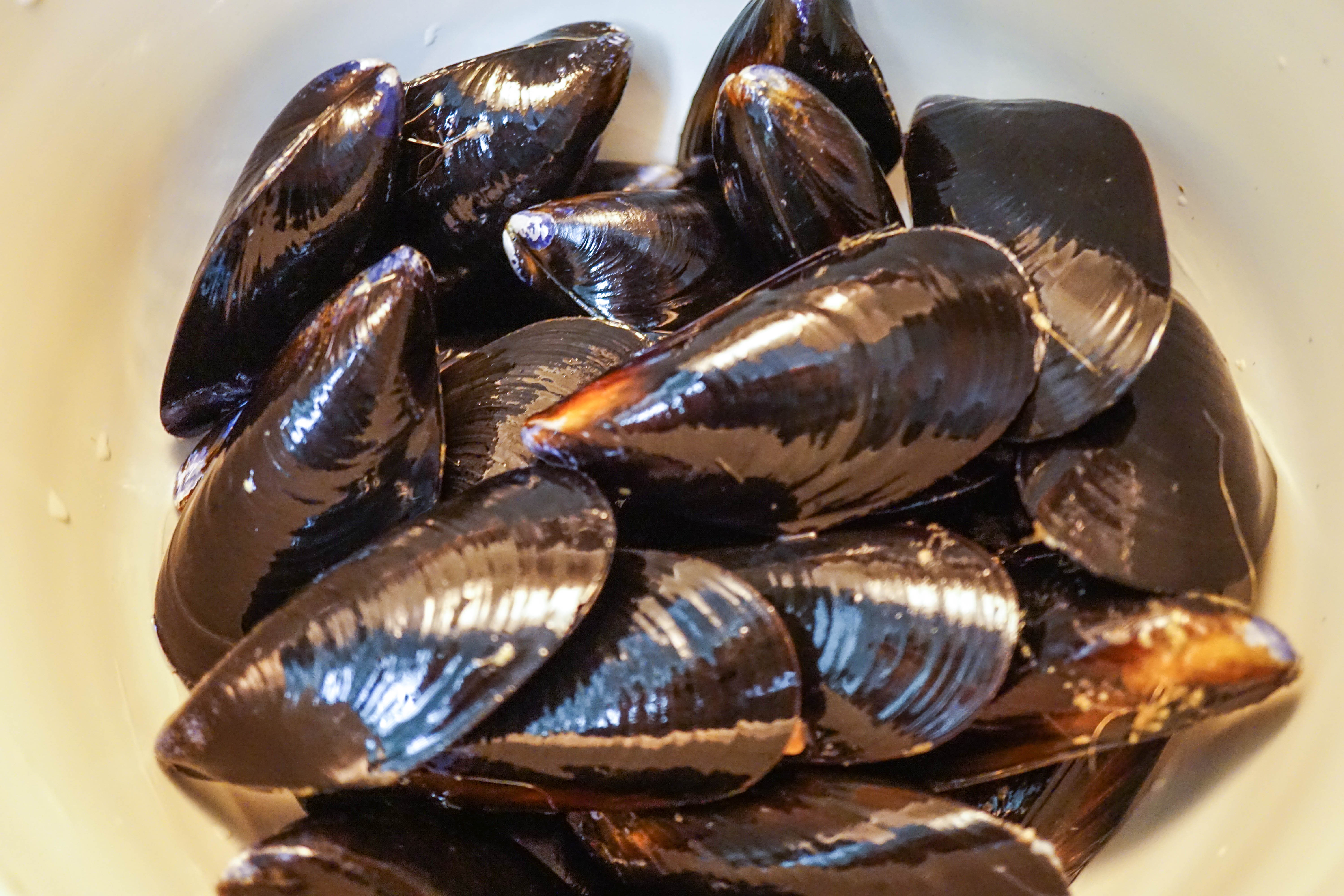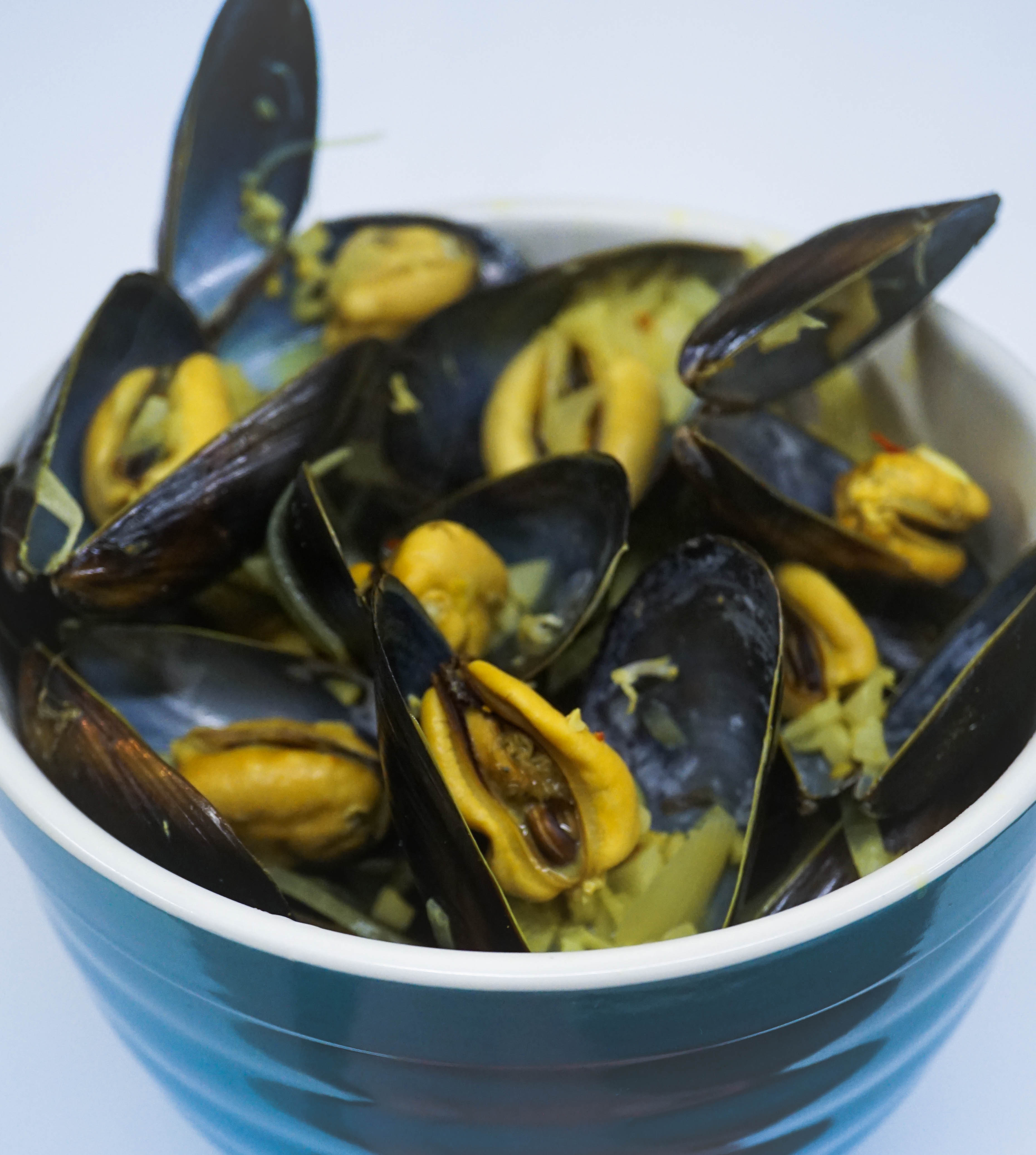 Coconut Turmeric Steamed Mussels
Looking to try a new way to making your mussels tasty? This coconut milk and turmeric combo is sweet, yet spicy flavour that compliments the meat of our Salish Mussels! This recipe is enough for two hungry people or four appetizers. Traditionally coconut and turmeric is also known as an anti-inflammatory for those looking for added health benafits.
Ingredients:
4-5lbs of farm fresh Mussels
You can find mussels at our Seafood Shop in Fanny Bay or at our Shellfish Market in Vancouver. Mussels will come with a "beard", a bristle like string attached to each mussel. Remove the beard before cooking by holding the shell firmly and pulling the beard back towards you.
1 Small Yellow Onion – sliced thinly
2-3 Thai Chilies – crushed and chopped
1 Can coconut milk
1 Bay Leaf
1 tablespoon Garlic – chopped
1 Tablespoon Fish Sauce
1 Teaspoon Sesame Oil
2 Tablespoons Turmeric
½ Teaspoon Honey
1/2 Lemon
1 Cup Water
Salt & Pepper to taste
Directions:
In a saucepan put the garlic, Thai chilies onions, and sesame oil on medium heat and cook until onions are clear.
Add the can of coconut milk along with the water, bay leaf, turmeric, honey and fish sauce to the pan and bring the heat up to high.
Once the sauce is near a boil, add the mussels and put a lid on the pan.
It should take about 8-10mins to fully steam the mussels.
To finish off remove the bay leaf and squeeze the lemon over the opened mussels.