Mar 01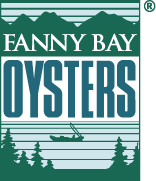 Vancouver Wholesale - Direct to Restaurant Now Open!
Fanny Bay Oysters has recently opened their direct to restaurant wholesale in the city of Vancouver. Their whole range of products including live oysters, clams, mussels, geoduck, and shucked oyster meats will be available out of their new oyster bar and retail location at 762 Cambie Street, in the Stadium District.
As part of the Taylor Shellfish family of farms they also bring exclusive top quality shellfish to Vancouver from their family owned and operated farms in Washington State. This includes Kumamoto, Shigoku, Fat Bastard, and Olympia oysters. All of their shellfish is environmentally farmed, and comes with an Oceanwise approval for sustainability. Taylor Shellfish also has recently become the only shellfish farms in North America to be ASC Certified.
Their wholesale is open seven days a week and includes pick up or delivery to Vancouver restaurants, chefs, retail stores, and catering companies. "When you buy directly from our farms, you receive the best quality and freshest shellfish in the city." - Brian Yip, General Manager of Fanny Bay Oysters.
Their wholesale team is lead by Phyllis Lam, formerly of the famous Lobster Man, and Malindi Taylor, part of the fifth generation of the Taylor family to farm shellfish.
"We want to make it easy for chefs to showcase fresh, local shellfish in their restaurants. When chef's purchase from Fanny Bay Oysters, they know where their food has come from and how it got from tide to table." - Malindi Taylor
They also carry a few specialty items including local live Dungeness Crab, live Lobster, and locally Smoked Oysters.
For more information about their Vancouver Wholesale please contact Phyllis or Malindi at ShellfishMarket@FannyBayOysters.com or call 778.379.9512. You can also find out more by visiting their website at http://fannybayoysters.com/form/request-wholesale-information