Nov 23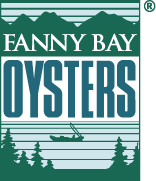 Postmark Brewing Oyster Stout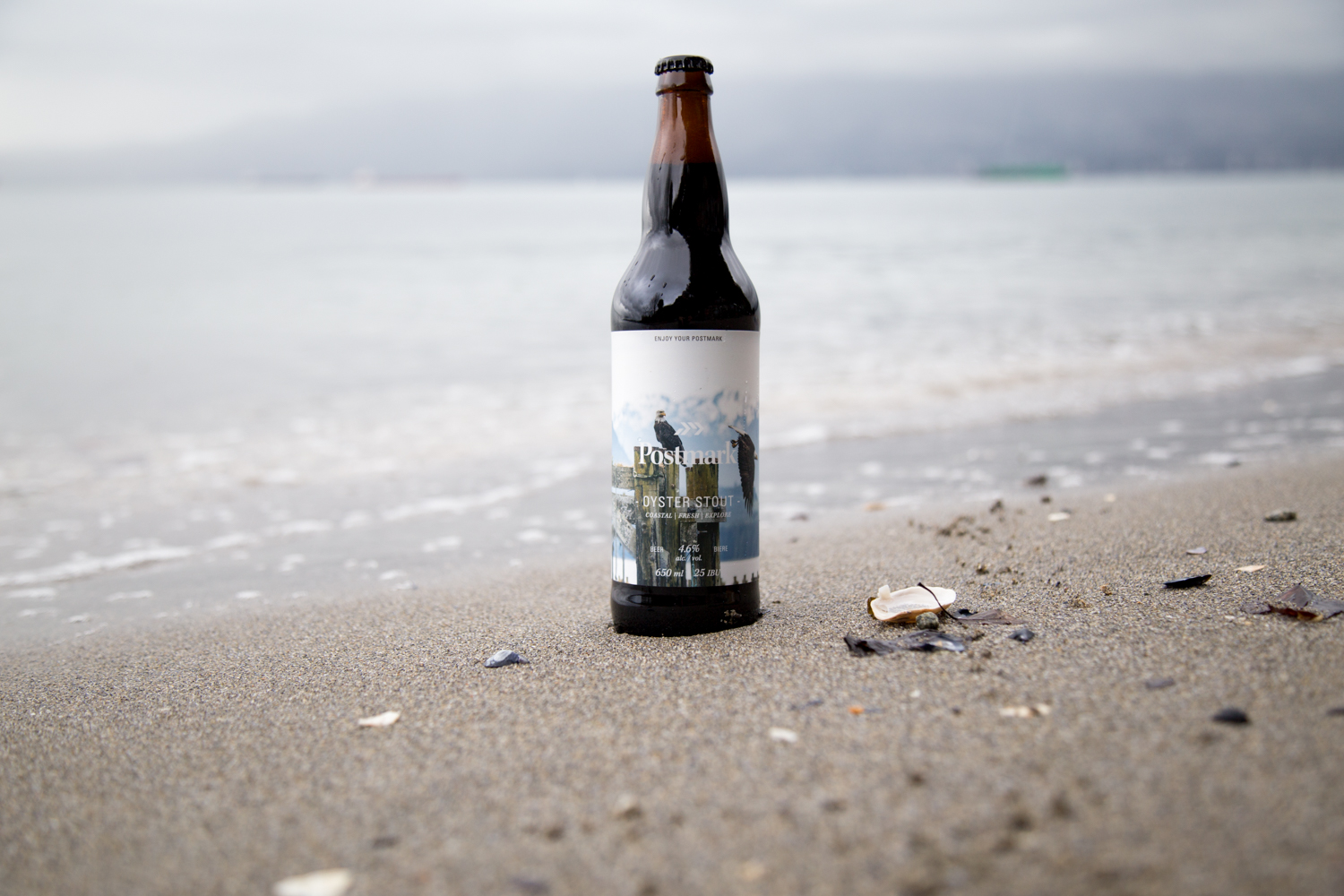 Vancouver, B.C. - Postmark Brewing partners with Fanny Bay Oysters to release an Oyster Stout, a unique small batch Stout brewed with Oyster Shells. Available in 650ml bottles, along with draft kegs. ABV 4.6%, IBU 25.
"We are thrilled to be collaborating with Fanny Bay on this project. When they approached us to brew a Stout with their oysters we were quite honoured. They have been around for 30 years and are the name when it comes to Oysters in BC." Co-Founder Nate Rayment
A family run shellfish farm, Fanny Bay Oysters hails from Vancouver Island and now has its very own oyster bar in Vancouver. "We are a unique oyster bar because our product comes directly from our farms to your table. We needed a unique beer that would pair perfectly with our shellfish. Postmark's amazing beer will be pouring from three of our taps daily to accompany our shellfish centric dishes and raw bar." General Manager Issac Martin Del Campo.
"Brewing an Oyster Stout was an interesting project. There are not many examples in the industry so there was not much in the way of best brewing practices to follow. What we were aiming for was a slight brininess that you search for in the finish and doesn't overpower the beer. We are quite happy with how it turned out" Brewmaster Dominic Giraldes.
Located at 762 Cambie Street, in close proximity to B.C. Place Stadium and Rogers Arena, the Fanny Bay Oyster Bar will pour the Stout during brunch, lunch, dinner, and will feature it during their Happy Hour and Late Night Happy Hour.
Along with pouring at Fanny Bay Oyster Bar and select craft beer locations, Postmark has designed a custom west coast themed label that will sell through private retail locations in BC as well as the Postmark retail store.
ABOUT FANNY BAY OYSTER BAR | Located in the Stadium District of Downtown Vancouver at 762 Cambie Street, Fanny Bay Oyster Bar brings a bounty of fresh, tide-to-table fare to the heart of the city and offers a full bar raw bar featuring wine, local craft beer, cocktails, and a seafood market where patrons can purchase top-quality, take-home catches such as live, shucked, fresh oysters, clams, mussels, geoduck, scallops, crab and prawns. Part of the Taylor Shellfish Family of Farms, Fanny Bay Oyster Bar offers lunch, dinner and weekend brunch as well as daily happy hour specials that have been voted "best in the city".
Web: fannybayoysters.com
Social: @fannybayoysters
ABOUT POSTMARK BREWING | Postmark Brewing is a Vancouver, BC born and built craft brewery. Our West Coast lifestyle and love for great quality beers for every occasion led us to the design, development and brew of our favourite pints. Consistent quality is paramount as we strive to create beers that cater to not only our thirsty palate but to the active lifestyles we enjoy with our friends and colleagues. At Postmark Brewing we are inspired by more than just great tasting sessionable craft beers, we enjoy taking a collaborative approach towards our other passions in life including music, photography, travel, sport, design, events and especially those who are taking risks and making great things happen.
Web: postmarkbrewing.com
Social: @postmarkbrewing