May 23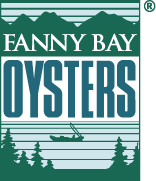 New Location: Fanny Bay Opens Seafood Counter in Courtenay!
Fanny Bay Oysters is very excited to announce that we've opened a new seafood counter at The Old Farm Market in Courtenay, BC!
We've officially taken over the seafood counter at everyone's favourite new grocery store in Courtenay, The Old Farm Market. You'll find all the incredible favourites from our classic Seafood Shop in Fanny Bay now in the heart of downtown Courtenay. Open daily from 8am-6pm, we are offering our farm fresh shellfish along with locally sourced fresh fish and other great seafood goodies. Our team of expert fishmongers can help you find tins of great options for your next meal.