Dec 01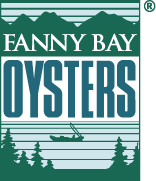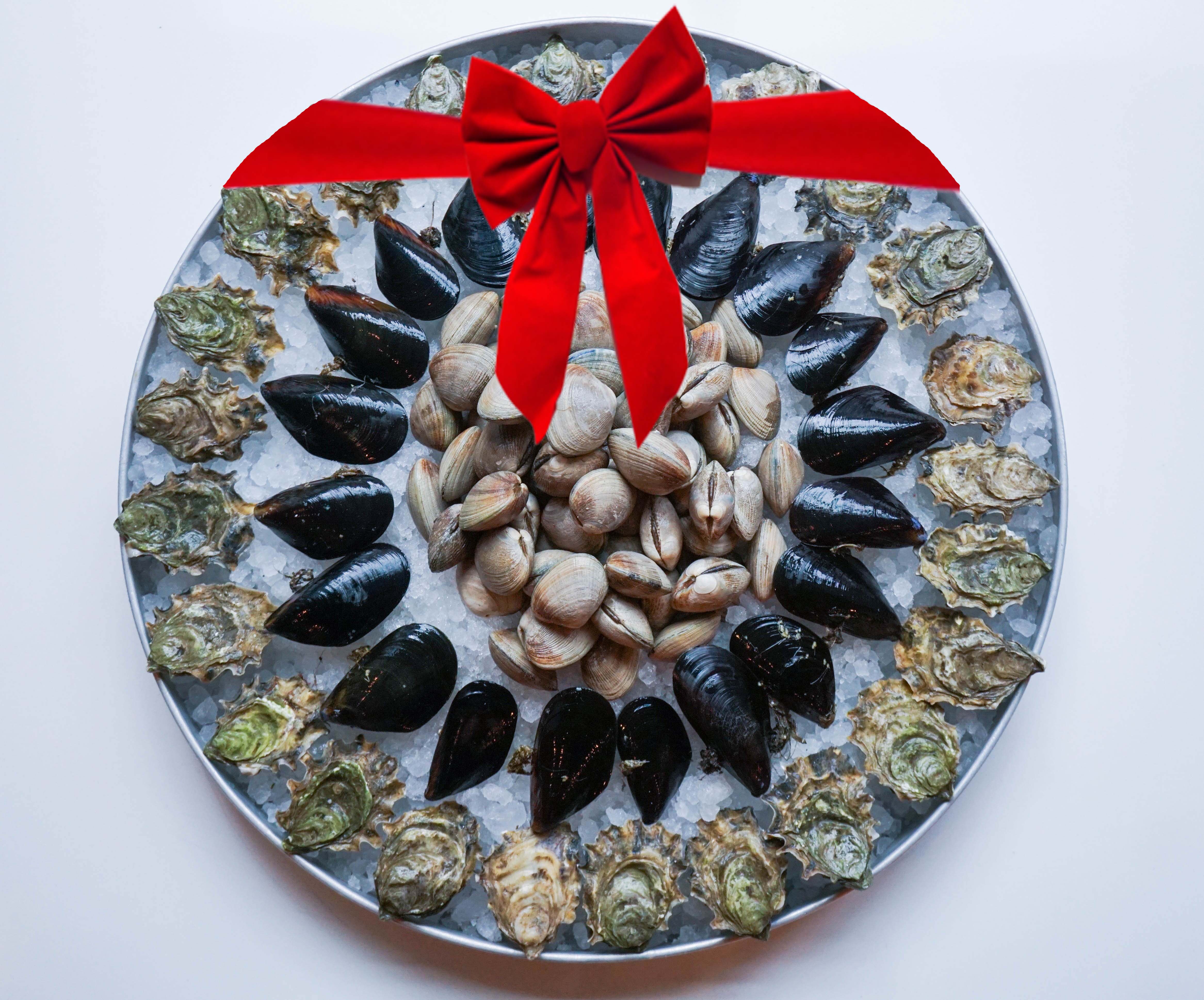 Looking to give the gift of Shellfish this winter? Our holiday gift boxes are designed for seafood lovers of all types. To place your order please call 778.379.9512 or email shellfishmarket@fannybayoysters.com.
Mixed Shellfish Box - $50: This box is perfect for sending to a loved one or sending to yourself to help give your holiday dinner a shellfish twist. Featuring local mussels, clams, and Fanny Bay Oysters you'll be thrilled with how our mixed shellfish box will add to your holiday feast.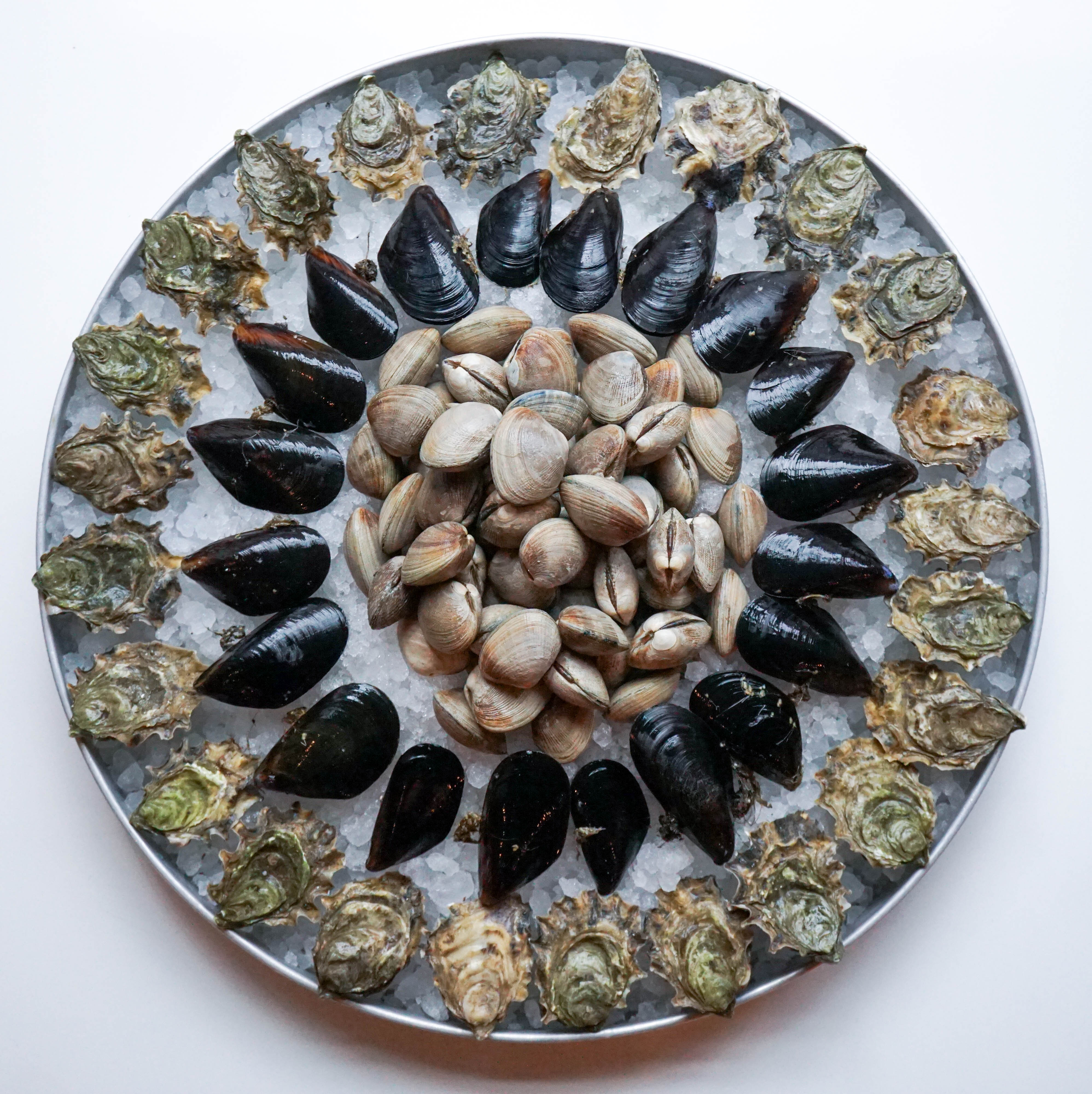 4lb Mussels
4lb Manila Clams
2doz Fanny Bay Oysters XS
Add a shucking knife for an extra $10
Oyster Lover Box - $75: This box is perfect for that special oyster lover in your life. It also makes for a great party treat, impress your friends with your shucking skills and present them with a platter of five-dozen of our finest from Fanny Bay Oysters and Taylor Shellfish Farms.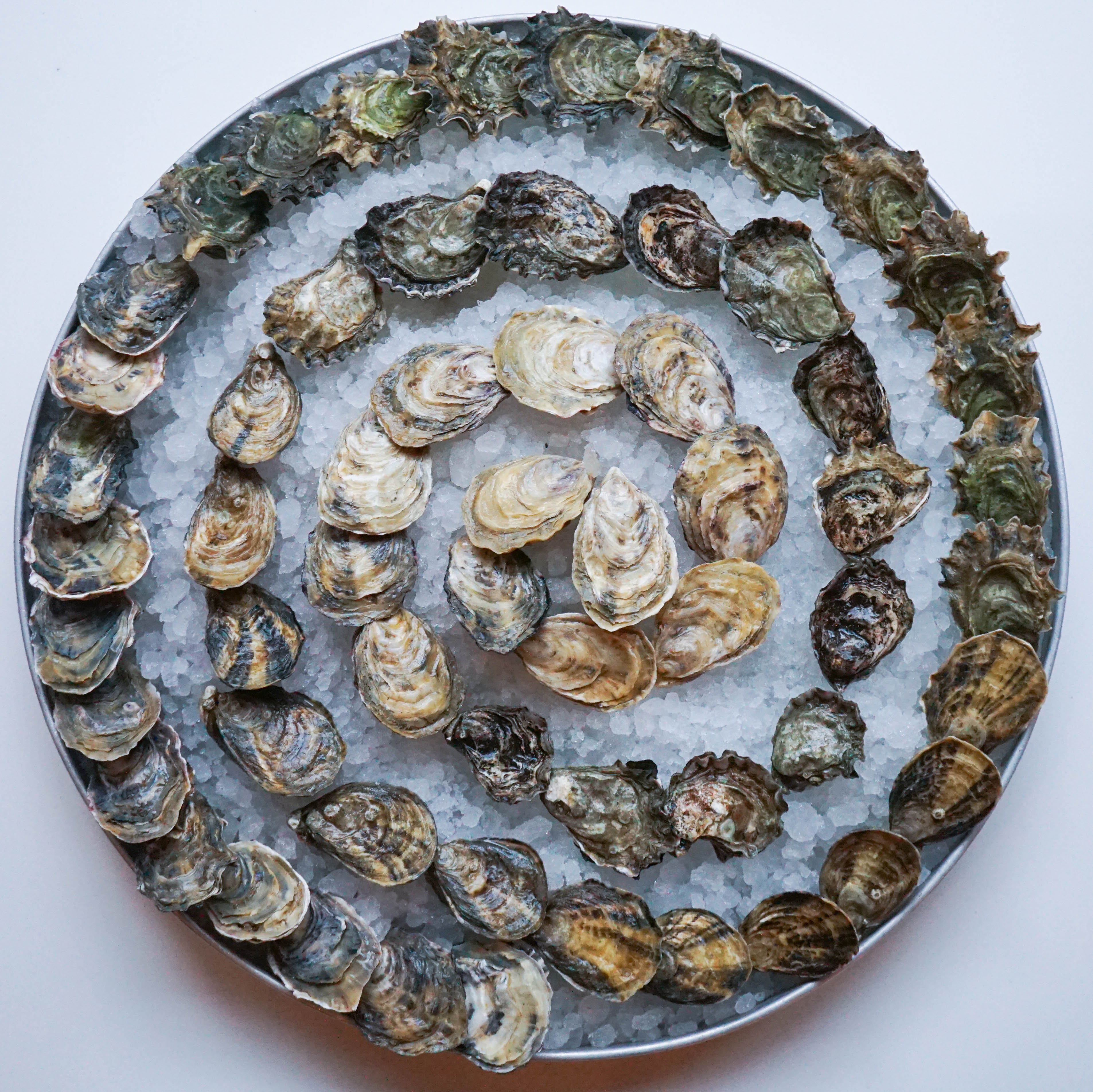 1doz Fanny Bay Oysters XS
1doz Mattaki Oysters
1doz Kusshi Oysters
1doz Shigoku Oysters
1doz Kumamoto Oysters
Add a shucking knife for an extra $10
Smoked Seafood Box - $75: The most customizable box we offer this season, this box comes with our smoked oysters in three flavours, Ocean Wise smoked sturgeon, your choice of Smoked Kippered Herring or Smoked Sardines, and your choice of one Canadian handcrafted sea-salt flavour. A great gift to send to family, friends, or loved ones, this box has a bit of everything to make the seafood lover in your life happy as a clam.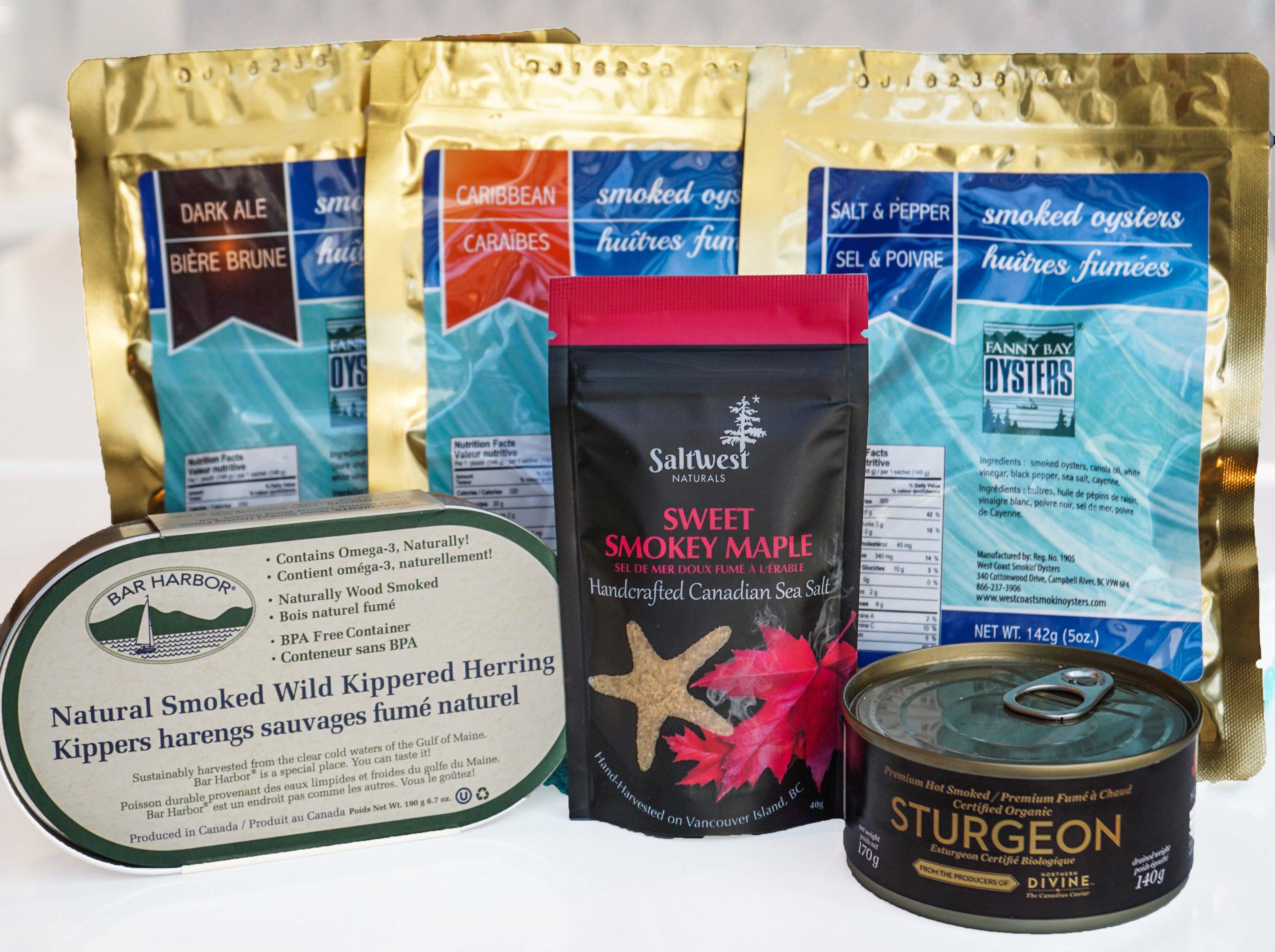 5oz Salt & Pepper Smoked Fanny Bay Oysters
5oz Caribbean Spiced Smoked Fanny Bay Oysters
5oz Dark Ale Smoked Fanny Bay Oysters
170g Northern Divine Premium Hot Smoked Sturgeon
1 - 190g Bar Harbor Natural Smoked Wild Kippered Herring or 190g Bar Harbor Skinless, Boneless Smoked Sardine Fillets or 190g Bar Harbor Skinless, Boneless Smoked Sardine Fillets in Maple Syrup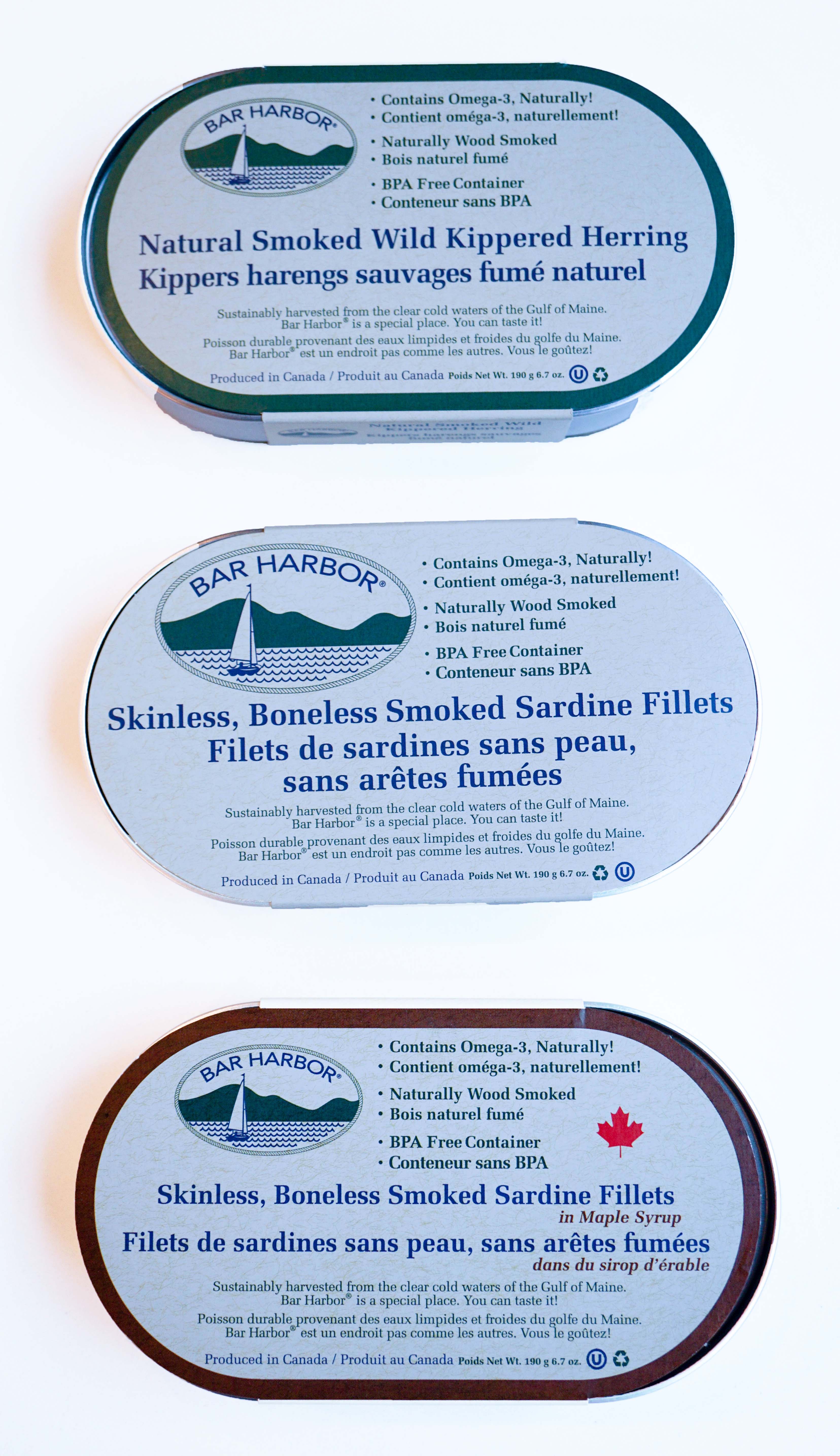 1 - 40g Saltwest Naturals Handcrafted Canadian Sea Salt
-Raincoast Flor de Sal
-Rosemary Sage Infused
-Roasted Garlic & Onion Infused
-Sweet Smokey Maple
-Applewood Smoked

Not sure what to get for the picky shellfish eater in your life? We also have gift cards available for any monitary value.
Shipping: Holiday Boxes will be available for pick up for free at our Vancouver location daily from 10am to 6pm. Holiday Boxes do not include shipping costs. Shipping cost will be calculated for all orders for your approval before payment. Shipping rates are determined by weight and destination, using a local courier for the Lower Mainland, FedEx overnight, or through your own choice of shipment method. Shipping runs Monday to Friday. We can only ship our products within Canada to ensure freshness of our live shellfish products. We are unable to send live shellfish to any location that cannot be overnighted. For more information please call the Fanny Bay Shellfish Market at 778.379.9512.
Refund Policy: Fanny Bay Oysters cannot be held responsible for delays by weather, unforeseen circumstances, or courier error. There are no returns on final sales. For help regarding your delivery please contact 778.379.9512.
Delivery: Delivery is guaranteed Tuesday to Friday. Orders must be received by 11am PST to receive same day delivery for Lower Mainland or for next day delivery outside the Lower Mainland. Orders made after 11am on Thursday for outside the Lower Mainland will not be available for delivery until the following Tuesday. We cannot deliver to P.O. boxes. Please ensure someone is available to receive the order at the shipping address the day it will be delivered. Deliveries are generally made by 5pm local time. If no one is available at the time of the delivery the courier will leave the order at the door. Due to live products in our Holiday Gift Boxes, orders cannot be redelivered the following day. For questions regarding delivery please call 778.379.9512.