Feb 10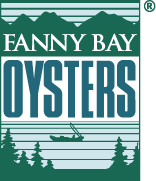 Employee Spotlight - Mihailo Subotic
Employee Spotlight: Mihailo Subotic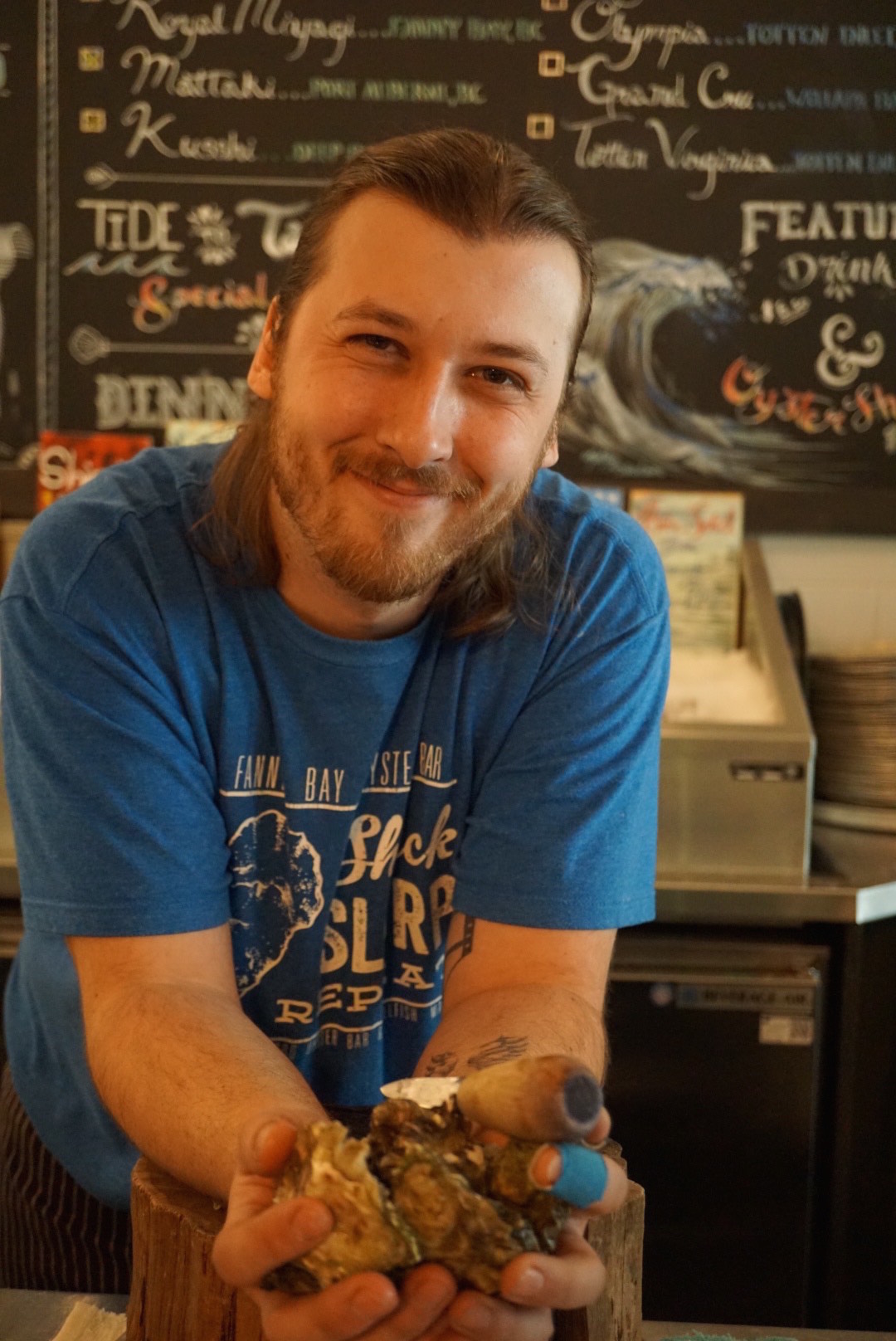 You can find Mihailo working behind the bar, hair pulled back, grinning and making a whole section of customers cackle by quoting a cult classic movie as he casually shucks up to 40 dozen oysters. The all around vibe he gives off is fun and entertaining. Mihailo has been with Fanny Bay Oyster Bar since it's opening last June, as our primary shucker behind the bar.
Regular customers often call ahead to see if he is working the bar because they love the engaging conversations he holds with them as he works away at making their plate of oysters. Mihailo's shucking experiences range from across several establishments in the city of Vancouver, including Coast and Fish Shack.
Mihailo got his start shucking with Issac Martin del Campo, the general manager of the Fanny Bay Oyster bar, six years ago at Coast. "It feels like I've come full circle, when the guy that taught you shuck hires you to help teach a new restaurant team how to shuck," said Mihailo.
"My favourite oyster has to be the Kumamoto that we get from Taylor Shellfish. I've never had a bad one, they are always impressive and great for shucking." Mihailo always get a kick out of first time oyster enjoyers at the bar. "It's great when you see someone who has never had an oyster get opened up to the idea and then they can connect the farm's story to what they are eating."
Besides being a skilled shucker, Mihailo is also a skilled photographer and spends his time outside of the oyster bar working on expanding his photo studio's portfolio and attends art shows across Canada to promote his work behind the lense.
We thank him for his dedication to our new Oyster Bar and the joy he bring our customers.