Mar 07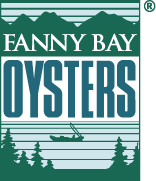 Girls That Shuck - Fundraiser
To celebrate International Women's Day and Women's History Month we are hosting a fundraiser for Girls That Shuck out of our Vancouver Shellfish Market & Oyster Bar location!
Girls That Shuck is a Instagram account started by Malindi Taylor & Jada Pearson to tell the stories of women in the global oyster industry, both shuckers & growers. This page celebrates all the amazing oyster gals out there working hard to make sustainable seafood land on your table!
Girls That Shuck is launching their first exclusive merchandise in the form of shirts with a logo celebrating female shuckers! Each shirt purchased from this merch launch will help raise $10 for the Battered Women's Support Services. BWSS helps women across Canada that are facing violence with both emergency and long term support. Read more about the programs they offer and how to support the BWSS's mission to end gender based violence here!
You can purchase one of these limited edition tshirts from our Vancouver Shellfish Market & Oyster Bar location in person or through our online store!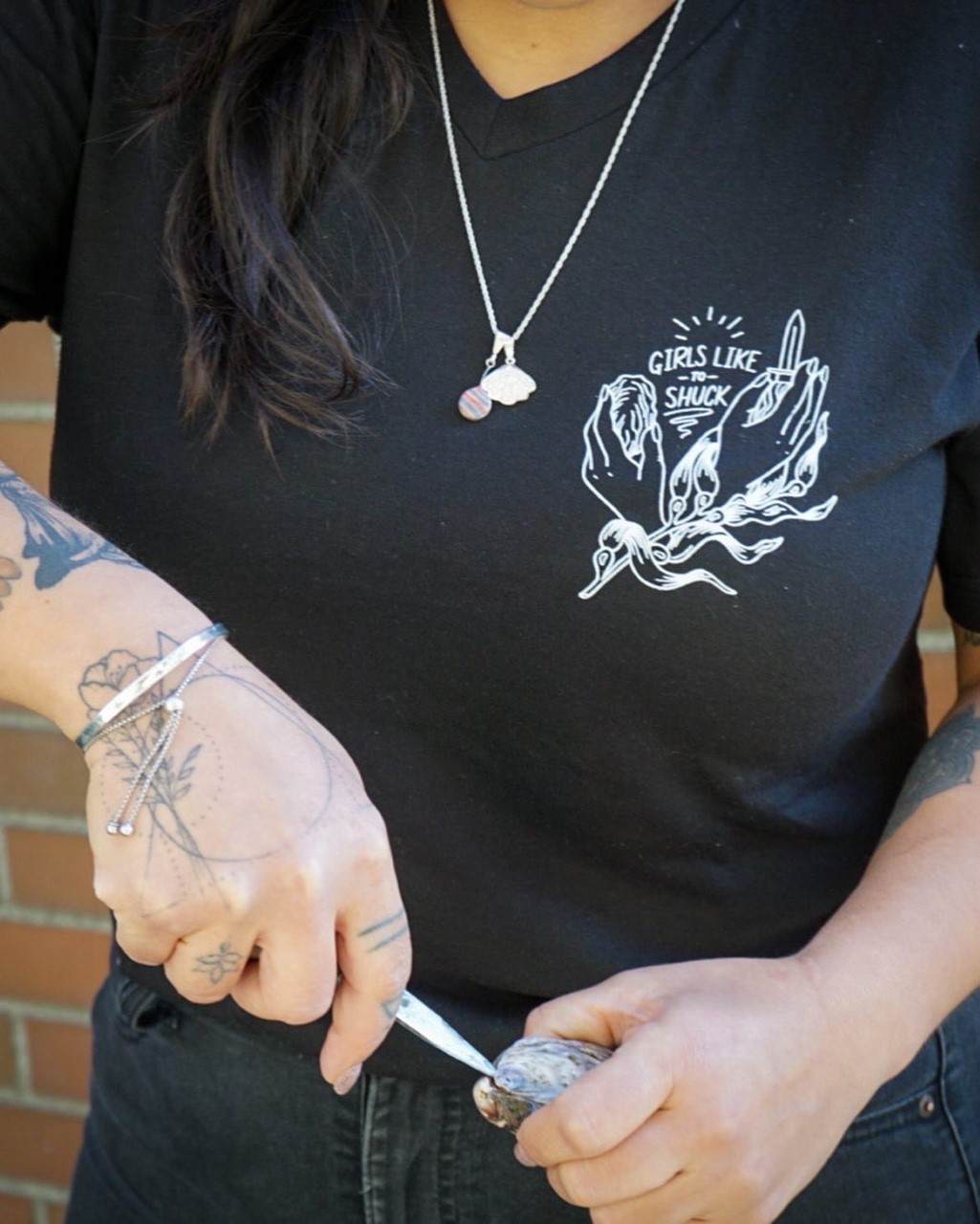 How it all started...
Malindi & Jada grew up in the shellfish industry on the farming side in Olympia, WA as part of the Taylor Shellfish family. They the 5th generation of the family to farm shellfish. They've always loved being women in the industry and trying to support other female growers and shuckers in this male dominated industry. During covid we, as a company and family, put a lot of projects on the back burner just to keep things going. Our farms and oyster bars faced huge struggles, we lost a lot of long-term employees to needed lay-offs, uncertainty of the industry, and some bad management. We felt like we tried, but we definitely failed a lot of people.
Now that things feel sort of like they are getting back on track, and more of our female generation are taking over the company Jada and Malindi wanted to materialize our idea of 'Girls that Shuck" as a positive online community space for women in the oyster industry. This space also has the intent to share stories and knowledge from female oyster shuckers/growers, and to raise money for local women's charities through fundraising off some fun merchandise that celebrates women and female shuckers can feel empowered by wearing.
As a kid Jada & Malindi were always inspired by watching the female farmers and the women in the shuck room, especially by Xinh Dwelley. Xinh was one of the top shuckers in the US that worked at Taylor Shellfish and eventually was the chef at Xinh's Oyster House in Shelton, WA. We grew up with her being a total idol and teaching us her 'if they can do it I can do it better' attitude. Malindi got involved more on the restaurant industry side of the oyster business when Fanny Bay Oysters opened their first oyster bar in downtown Vancouver and quickly noticed that women in the industry often don't get the credit that's due to them for being top shuckers, and often witnessed women leaving the industry due to lack of training, support, or opportunities.
"I've personally had horrible experiences with starting out fresh in the restaurant industry and having men (even men in my own company) not give me the time of day or treat my ideas as a joke. I've been called a kid, bitch, asked what I was wearing, been told I'm stupid or out of line for asserting my opinion. I've always treaded lightly around the major male egos because I was raised to be nice to everyone and be fair to everyone, but enough is enough." - Malindi Taylor
"You go to these major shucking competitions and its mostly just men competing. I even been where they separated the few female contestants into their own category, and it felt a bit like a backhanded attempt at showcasing women as part of the event. I grew up seeing women dominate the field and I'm not sure where that went, but I hope by sharing the stories of the women in the industry helps rebuild that space for more women in the oyster industry on both the growing and the shucking side."
Follow them at @girlsthatshuck on Instagram for female stories and more upcoming fundraisers!