Feb 01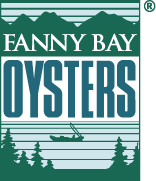 Georgia Strait Alliance Annual Dinner - Feb 27th
JOIN OUR 6TH ANNUAL FUNDRAISER,
FROM OYSTERS TO ORCAS!
We are excited to announce that tickets for the sixth annual From Oysters to Orcas fundraising dinner are on sale now. This special evening in support of Georgia Strait Alliance will take place on:
---
Monday, February 27th, from 7:00pm to 9:30pm
Fanny Bay Oyster Bar & Shellfish Market | (762 Cambie Street, Vancouver)
Tickets are $150 per person and partially tax deductible.
---
Included in your ticket are: hors d'œuvres, oysters, your choice of three plated dinners, dessert, wine and beer and non-alcoholic beverages. Guest speakers will be speaking on the health and heritage of the Salish Sea and how we can play a bigger role in keeping our coastal communities invested in it's future.
You can find your tickets here!