Jun 15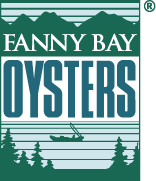 BCSGA Gala Dinner by the Sea 2017
This year is the 11th annual British Columbia Shellfish Growers Association Gala Dinner, aptly named Shellfish Dinner by the Sea. Taking place June 16th at the Filberg Heritage Lodge & Park in Comox, BC. Find tickes online or at the event door.
The recepetion will start with a multitude of fresh oysters shucked by the farmers themselves as well as appitizers from Chef Chris Andraza of the Fanny Bay Oyster Bar, Chef Wes Erikson of Wild Pacific Halibut, Chef Nathan Fong of Fong on Food, and Chef Ronald St. Pierre or Locals Restaurant. Our dinner will include dishes with geoduck, mussels, clams, sabel fish, and much more by Chef Alex Chen of Boulevard, Chef Quang Dang of West Restaurant, Chef William Lew of Notch8, Chef Weimer Gomez of YEW Seafood + Bar, Chef Chris Whittaker of Forage Vancouver, Chef Giuseppe Posteraro of Cioppono's Mediterranean Grill, and Chef Angus An of Maenam.
Check out Chef Chris Andraza, along with fellow festival chefs, and how he uses gas to cook the best BC Shellfish!
Check out the full menu below!