Building Our Legacy
Sustainable all the way through.
As part of the Taylor Shellfish family of farms we are able to produce our own larvae in our hatchery and complete the full cycle of sustainable farming. At our farms we raise the seed in our nurseries, and place it on our beaches or in our floating surface bag system, where our farmers care for it until its ready for harvest. We process our shellfish on sight in Fanny Bay, a Canadian Food Inspection Agency registered facility, where we can ensure the traceability for each product that we distribute to our customers all over the world. As the largest producer of shellfish in Canada we pride ourselves on only providing the best sustainable, top quality products to our customers.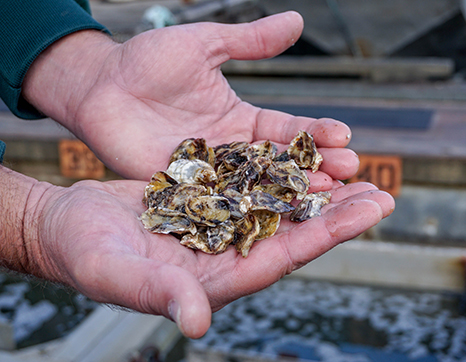 "We are stewards to the marine environment and actively bring awareness to issues that the oceans face and the impacts they have on the shellfish industry."
Bill Taylor, President/Owner of Fanny Bay Oysters