Nov 15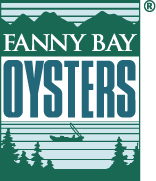 Manila Clam Chowder
Serves 4-6people
Ingrediants:
2 pounds fresh manila clams

1/4 pound thick bacon slices, finely diced

1 small onion, peeled, finely diced

1 small leek, tops removed, halved, rinsed, and thinly sliced

1 celery stalk, finely dice

1 medium carrot, peeled, small dice

3 garlic cloves, minced

1 cup white wine

2 thyme sprigs

1 bay leaf

1 cup yukon gold potatoes peeled and cube cut

32oz clam or fish stock

2 tablespoons butter

1½ tablespoons flour (can substitute corn flour)

1/2 cup whole milk

1/2 cup heavy cream

Chopped chives for garnish

Smoked paprika oil for garnish and if you like it a little spicy!
Instructions:
Start by cooking off your bacon until crisp. Seperate the bacon from its drippings. In the bacon fat add your onion, celery, leeks, and carrots at medium heat and cook until softened. Then add the garlic, butter and white wine and let it cook down for about 2mins. Then sprinkle in the flour in, stir until combined. Gradually add the clam or fish stock, heavy cream, and whole milk stirring until the pot comes to a simmer. Add the bay leaf, thyme, and potatoes and cook for approximately 15mins or until the potatoes are softened. Remove the bay leaf and thyme sprigs. Add in the fresh clams and let them cook for 8-10mins until they open. Serve with chives and smoked paprika oil for garnish!