Nov 29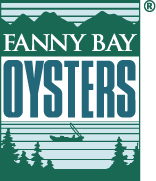 Oyster Topped Muddy Caesar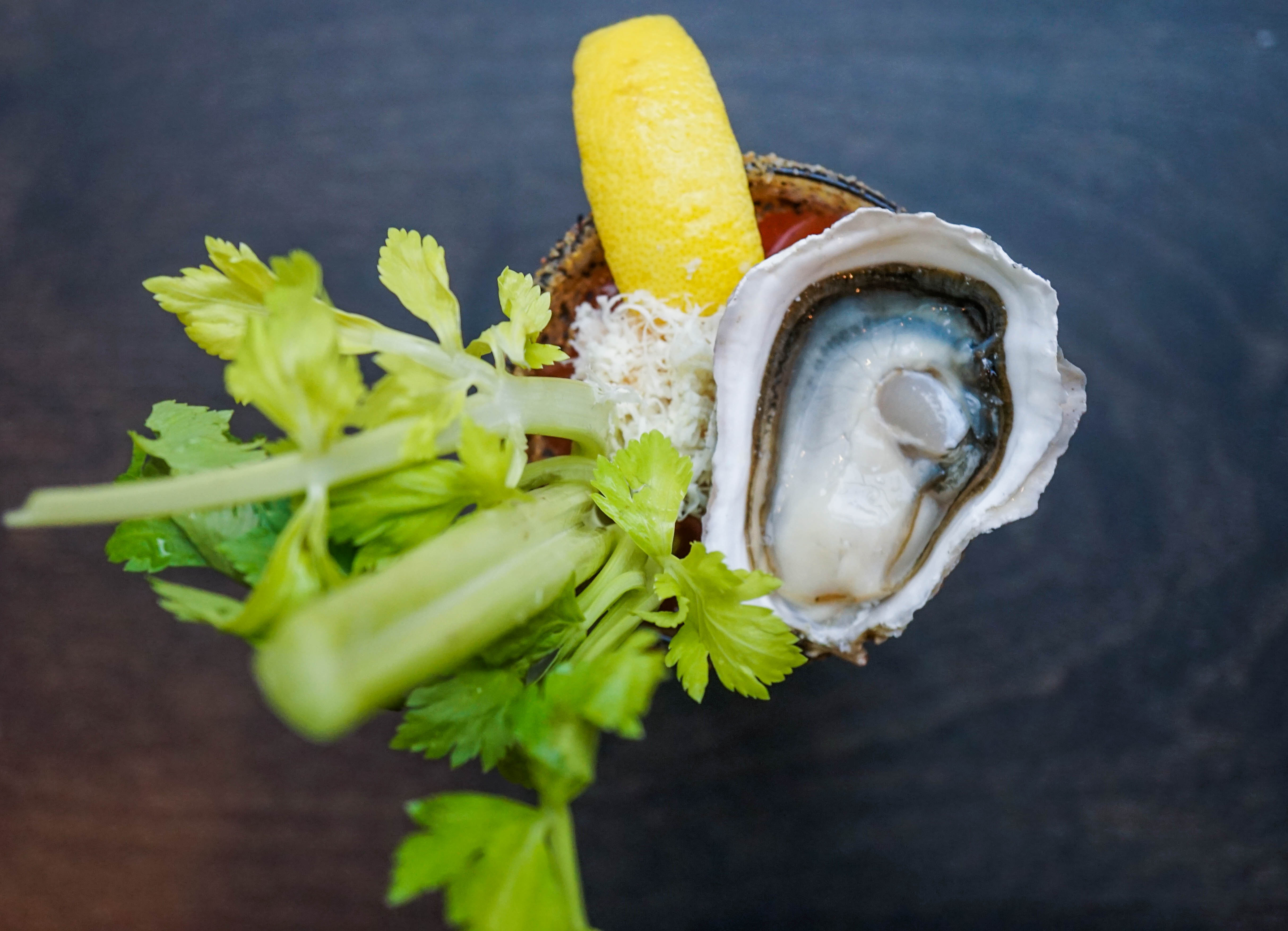 Looking to impress your brunch crowd or just need some hair of the dog to keep you going? Our Caesar recipe is bound to turn heads. One can of Clamato per drink.
Ingredients:
1 can Clamato Juice (We prefer Walters brand because it's made with sustainable clam nectar. You can find out more about Walters here)
1 Freshly shucked oyster (You can purchase Fanny Bay Oysters at our locations in Vancouver and in Fanny Bay)
3 Shakes hot sauce (We prefer the classic Tabasco)
1 Teaspoon Freshly Grated Horseradish
2 Lime or Lemon wedges
2oz Vodka (We prefer our local distillery Long Table Distillery's Texada Vodka)
1 Celery stalk
3 Shakes Worcestershire Sauce
1 Tablespoon Celery Salt
1 Teaspoon Cayenne Pepper
Instructions:
-Using 1 of the lime wedges, rim your glass with lime juice. Mix the Celery Salt and Cayene Pepper together and pile the mixture on a plate. Dip the wetted edge of the glass into the mixture to rim the glass.
-Pour the Vodka, Worcestershire, Hot Sauce, and Clamato juice into the glass (with ice if you prefer).
-Use the celery stalk as decorative stir stick. Also add the fresh lime wedge, the freshly shucked oyster, and horseradish to the top.
Consume responsibly and enjoy!