Sep 29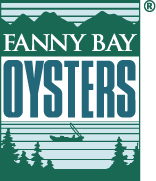 Canadian Thanksgiving - Oyster Stuffing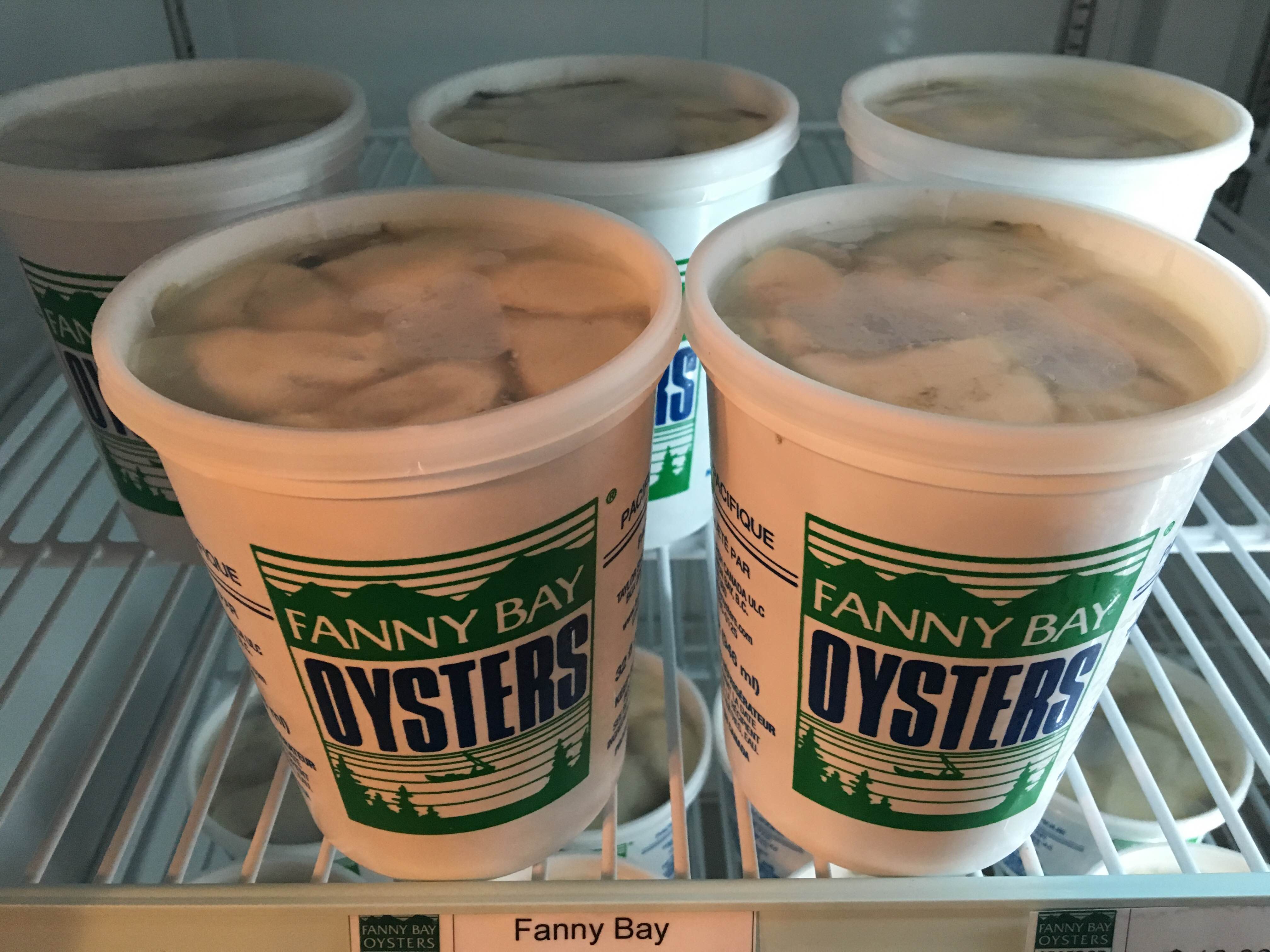 Serving oysters at the Thanksgiving table can take many forms, but stuffing might be the most creative yet! This serves 8-10 people easily and takes about an hour to prepare.
This recipe was adapted from Saveur.com
Ingredients:
11 cups 1⁄2-inch-cubed white French bread (about 14 oz.)
6 slices bacon, cut crosswise into 1⁄4-inch strips
6 tbsp. unsalted butter, melted, plus more for greasing the pan
6 shallots, thinly sliced
4 ribs celery, thinly sliced
2 32oz Fanny Bay Oyster Meat containers (18 oysters per container), set aside 1 cup of the liquor in the container.
1 cup chicken stock
1⁄4 cup madeira or port
1⁄3 cup chopped flat-leaf parsley leaves
2 tbsp. chopped thyme leaves
2 tbsp. chopped sage leaves
1⁄2 tsp. Tabasco
1⁄4 tsp. fresh grated nutmeg
1⁄8 tsp. ground cloves
Kosher salt and freshly ground black pepper, to taste
Instructions:
-Heat oven to 250˚. Arrange bread cubes on a baking sheet in a single layer and bake, stirring occasionally, until dried but not browned, about 15 minutes. Let cool.
-Put bacon into a 12-inch skillet; cook over medium-high heat, stirring frequently, until crisp and its fat has rendered, about 10 minutes. Add 4 tbsp. of the butter and heat. Add shallots and celery, reduce heat to medium, and cook, stirring occasionally, until vegetables are soft, about 10 minutes. Add oyster liquor, stock, madeira or port, parsley, thyme, sage, Tabasco, nutmeg, cloves, and salt and pepper.
-Bring to a boil over high heat and cook, stirring occasionally, for 5 minutes. Scrape the mixture into a large bowl and stir in the bread cubes and Fanny Bay Oysters. Set aside to allow the flavors to come together for 10 minutes.
-Raise the oven temperature to 400˚. Transfer mixture to a buttered 2-qt. oval baking dish and cover with foil. Bake for 30 minutes, remove foil, drizzle with remaining butter, and continue baking until golden brown and crusty, about 15 minutes more. Serve immediately and enjoy.