Jul 10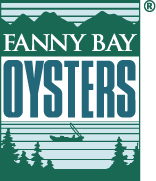 Michael Audet's Fennel & Orange Beer Steamed Mussels
Fennel & Orange Beer Steamed

Mussel

s
This dish screams summer and nearly all the ingredients are from or made here in BC. There is a nice hint of ginger in the background from the beer. The fennel and orange balance each other and once the mussels open, their liquid brings a hint of the sea into all the flavours. I served mine with fresh baked herbed and sea salt focaccia bread to soak up all the flavours of the broth. - Michael Audet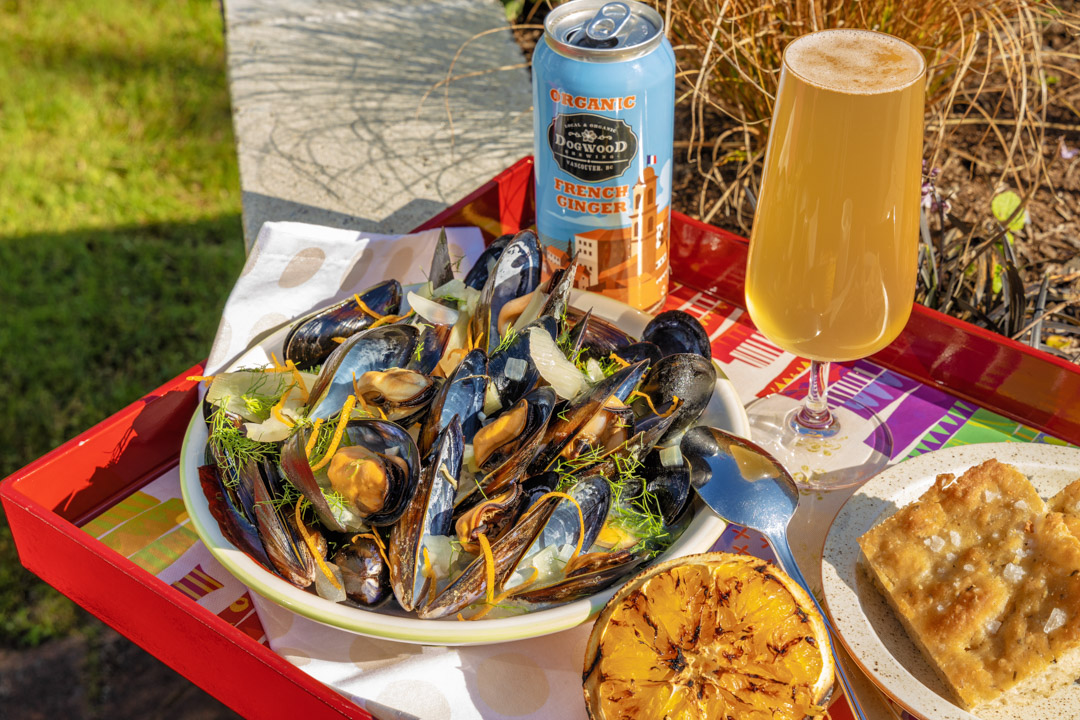 Ingredients:
2 lbs fresh Mussels from Fanny Bay
2 cans French Ginger Beer from Dogwood Brewing (one for the broth and one for serving)
½ bulb of fennel, sliced thin (reserving the fronds for garnish)
½ navel orange
2 cloves garlic roughly chopped
½ yellow onion (medium size) diced
1 shallot diced
½" ginger diced
1 pinch Vancouver Island Sea Salt
Method:
Zest half of the orange and set aside for garnish. Heat grill (or BBQ) to high and gril orange until some nice char marks and caramelization starts to happen and reserve for serving. In a large pot over medium high heat add a splash of olive oil then fennel, onion and shallots with a generous pinch of Vancouver Island sea salt. Stir and cook for about 3-5 mins until the onions are just becoming translucent. Add in garlic and ginger and cook for 1 minute more being careful not to burn the garlic. Add in 1 can of Dogwood French Ginger Beer and bring to a boil. Add 2 lbs. of mussels from Fanny Bay, cover and return to boil. Once the mussels have opened, transfer to a serving bowl and discard any mussels that did not open. Pour broth over the mussles ensuring that a generous amount of onions, fennel, garlic, shallots and ginger are over the mussels. Garnish with fennel fronds, zested orange and squeeze some of the grilled orange juice. Serve with a glass of beer and herbed focaccia bread.