Jul 11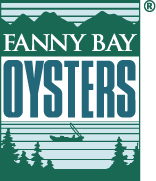 Linguine and Clams in Black and White Pepper Broth
Linguine and Clams in Black and White
Pepper Broth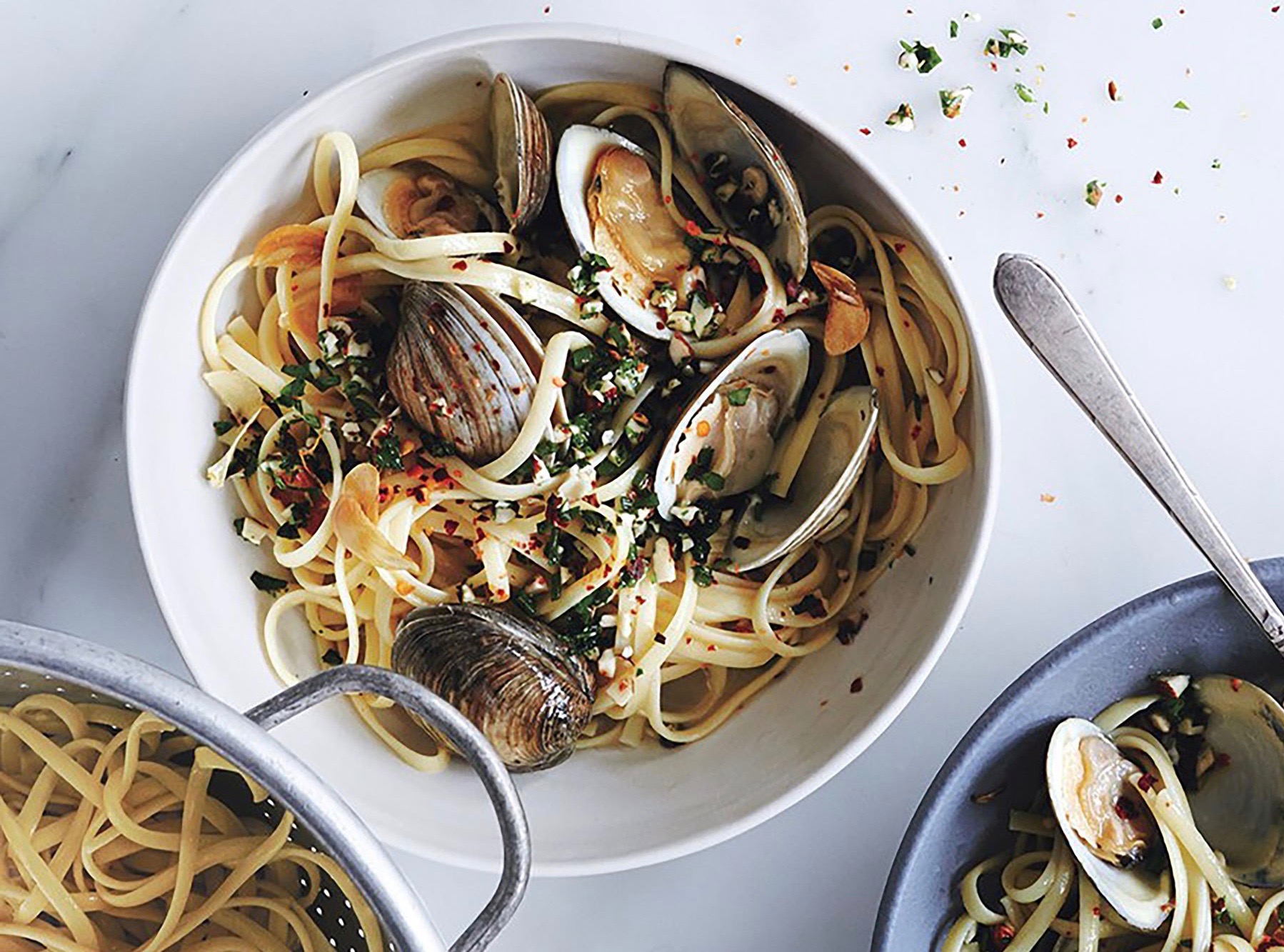 Ingredients
Coarse salt
1/2 pound dried linguine
2 ounces pancetta, cut into 1/2-inch cubes (1/2 cup)
1 1/2 ounces (3 tablespoons) unsalted butter
2 tablespoons chopped fresh flat-leaf parsley, plus 1 tablespoon chopped, for garnish
5 garlic cloves, minced
2 tsp black pepper, freshly ground
1/4 teaspoon crushed red-pepper flakes
1 cup dry white wine
2 pounds Fanny Bay Manila Clams
1 teaspoon finely grated lemon zest
White Pepper to take, freshly ground parsley
Directions
Bring a large pot of salted water to a boil.
Add pasta.
Cook until al dente.
Drain, reserving 1 cup cooking water.
Meanwhile, cook pancetta in a large saucepan over medium-low heat until crisp, about 5 minutes.
Transfer to a paper-towel-lined plate using a slotted spoon, and let drain.
Return saucepan to medium-low heat, and add 2 tablespoons butter, the parsley, garlic, 2 teaspoons pepper, and the red-pepper flakes.
Cook until garlic is soft and lightly golden, about 5 minutes.
Add wine and clams, and bring to a simmer.
Cover, and cook until clams have opened, about 5 minutes (discard any unopened clams).
Add linguine, reserved cooking water, pancetta, remaining tablespoon butter, and the lemon zest.
Toss to combine.
Season with white pepper.
Garnish with parsley.