Apr 07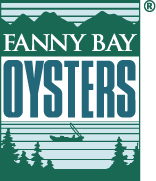 Translated this classic Korean noodle soup is also known as "Knife Noodle Soup" because the handmade noodle dough is cut by hand with a knife. While hand crafted noodles are historical, busy chefs today rely on more readily available dried udon noodles.Traditionally the spicy seasonings would be served on the side, but contemporary chefs prefer to add their spices directly to this bracing clam soup along with spinach for a more direct flavor experience.
Ingredients
½ lb.dried Udon Noodles

2 garlic cloves, minced

2 tsps Asian sesame oil

1 ¼ tspss Asian chili-garlic sauce, plus more for serving

1 tsp pure ancho chili powder

Pinch of sugar

Salt

2 cups clam broth

2 cups water

1 lb. Manila Clams

4 ounces fresh spinach (4 cups)

2 scallions, thickly sliced
Directions
In a large saucepan of boiling salted water, cook the udon until al dente, about 6 minutes.

Drain, shaking out the excess water.

In a large saucepan, combine the garlic, sesame oil, 1 1/4 teaspoons chili sauce, chile powder, sugar and a pinch of salt.

Add the clam broth and water and bring to a boil.

Add the clams and cook until opened, about 5 minutes.

Transfer the clams to a bowl.

Add the spinach, scallions and udon to the broth.

Cook until the spinach is wilted, 1 minute.

Ladle the udon soup into 4 bowls.

Top with the clams.

Provide extra chili sauce at table.